Break The Summer Dress Code
August 7th—2020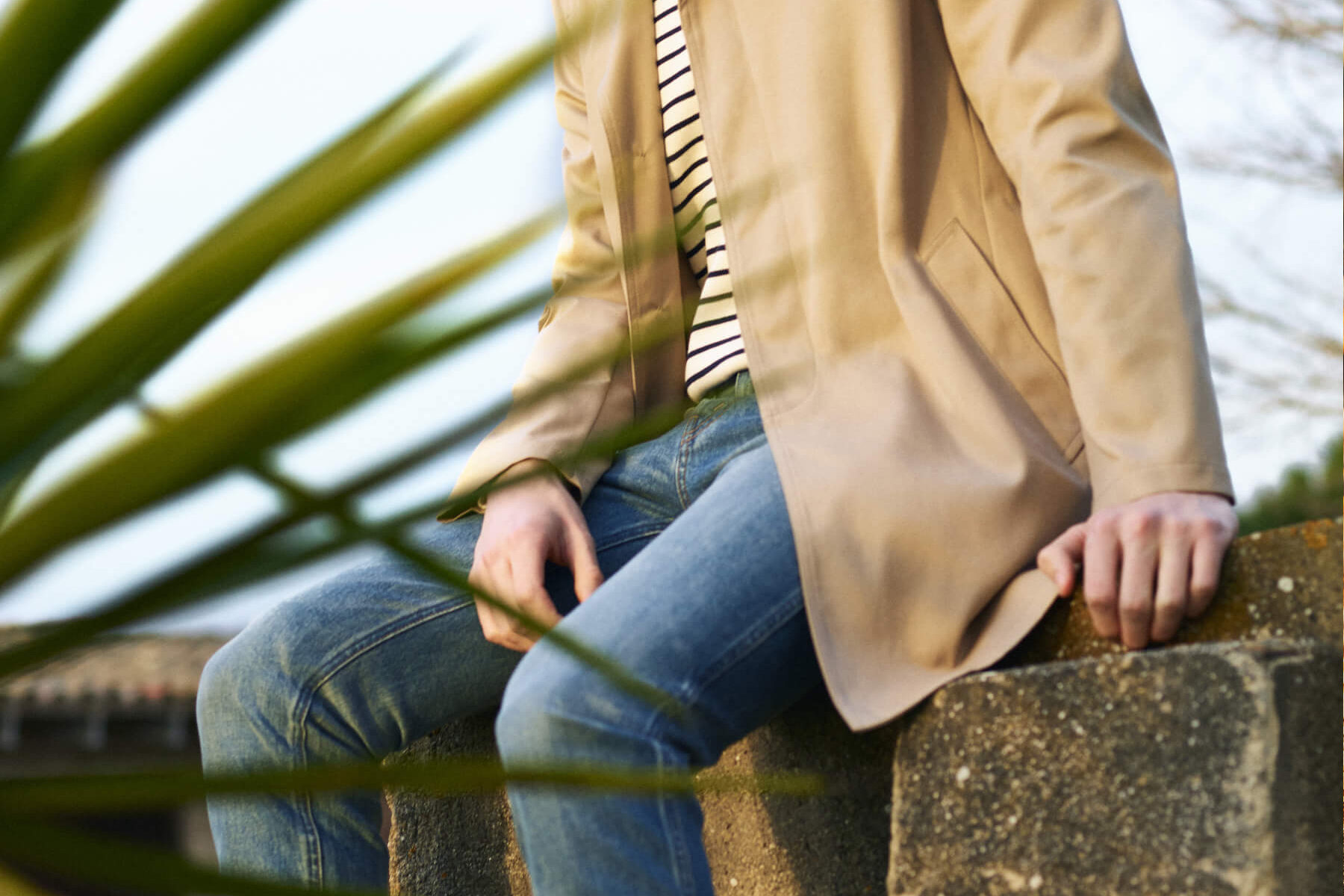 Menswear has this unspoken set of rules that has been passed on from generation to generation…wear a suit to work, stick to black, navy and grey, keep the patterns neat. But what if we told you, while we do subscribe to these style ideals, we also love to bend the rules.
The Carcoat Is The New Blazer
Sometimes the occasion requires us to be casually buttoned-up, but we also love the idea of taking traditional outerwear and wearing it as a replacement to a sport coat. The above look features a chic raincoat from Saint Laurent that we have styled with Celine's skinny jeans and 'marin' stripe sweater. Yes, perfect for a rainy day, but why not wear this combination to a brunch (leave the jacket on) or even a relaxed dinner party…reimagining the intention of a timeless piece is what modern dressing is all about.
Brown Is Summer Chic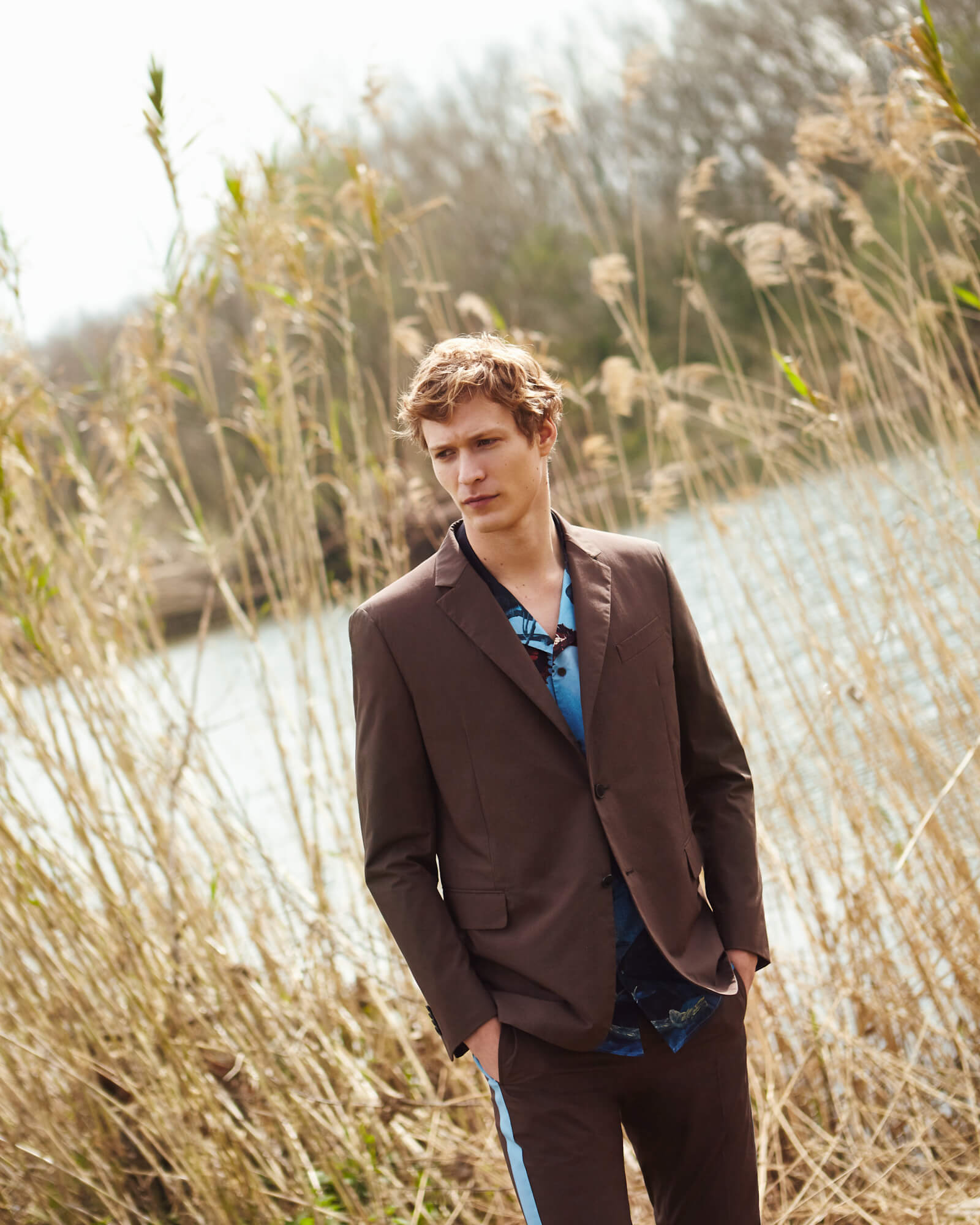 Brown has typically been a color reserved for the cooler months…think rich tweeds with cashmere sweaters. But when realized in a lightweight cotton and paired with a bright-blue floral print shirt, it becomes 100% summer-chic. And…no brand is quite as equipped to break this fashion rule as Valentino…elegance, always reinvented.
Linen On Linen Is The New Power Combo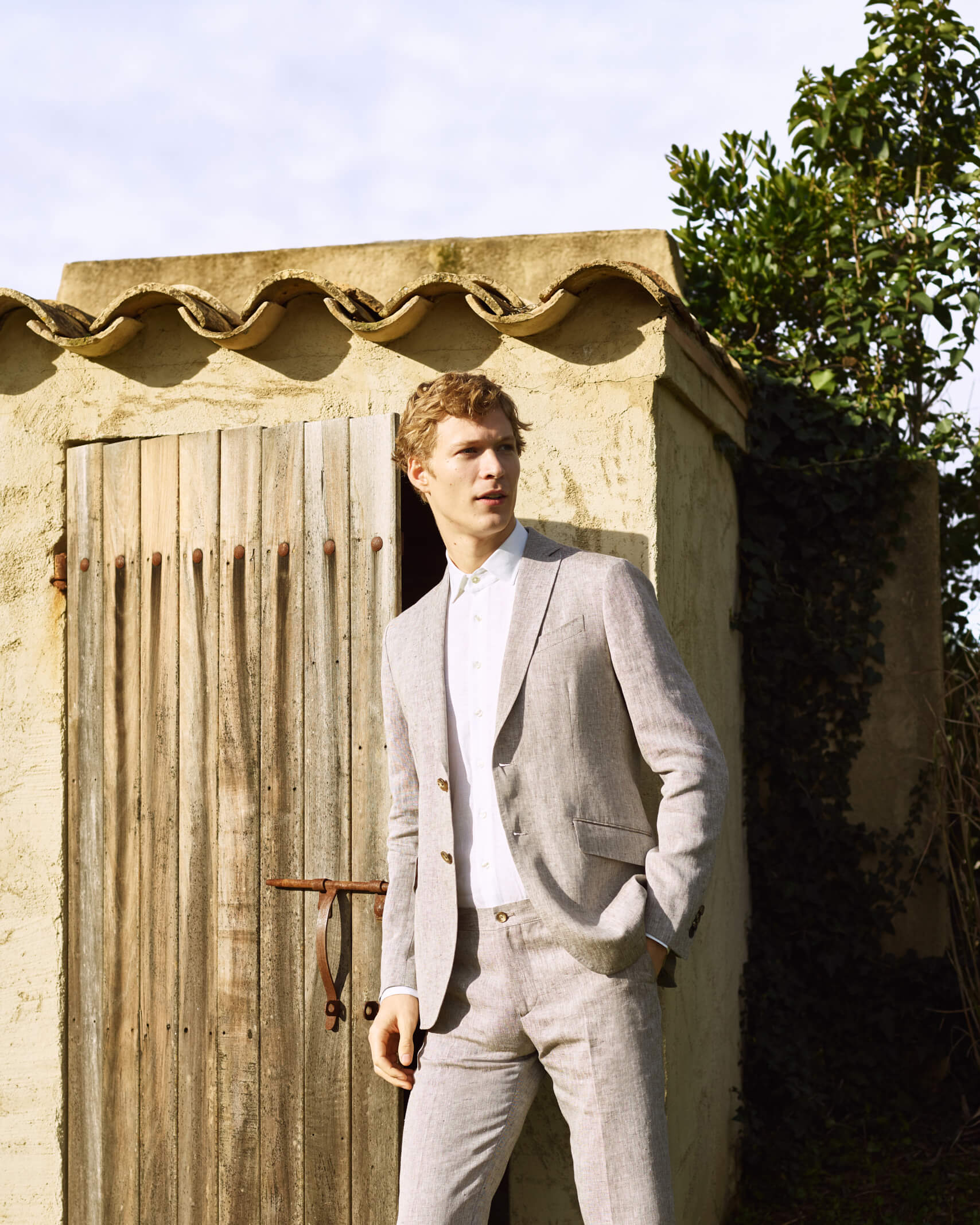 When one thinks of the power suit, a double-breasted, pinstripe with Windsor knot tie comes to mind…the ultimate in boardroom savoir-faire. While we couldn't agree more, we also envision something quite different…yes a light-colored, neutral linen suit with the crispest of white linen shirts. Mind blown! The key is the tailoring. Keep it sleek and slim, like the above suit and shirt from Etro and you will be able to command any crowd, anywhere, anytime.
See Brand List for store information.