Celebrating Fashion's Artisans
May 6th—2020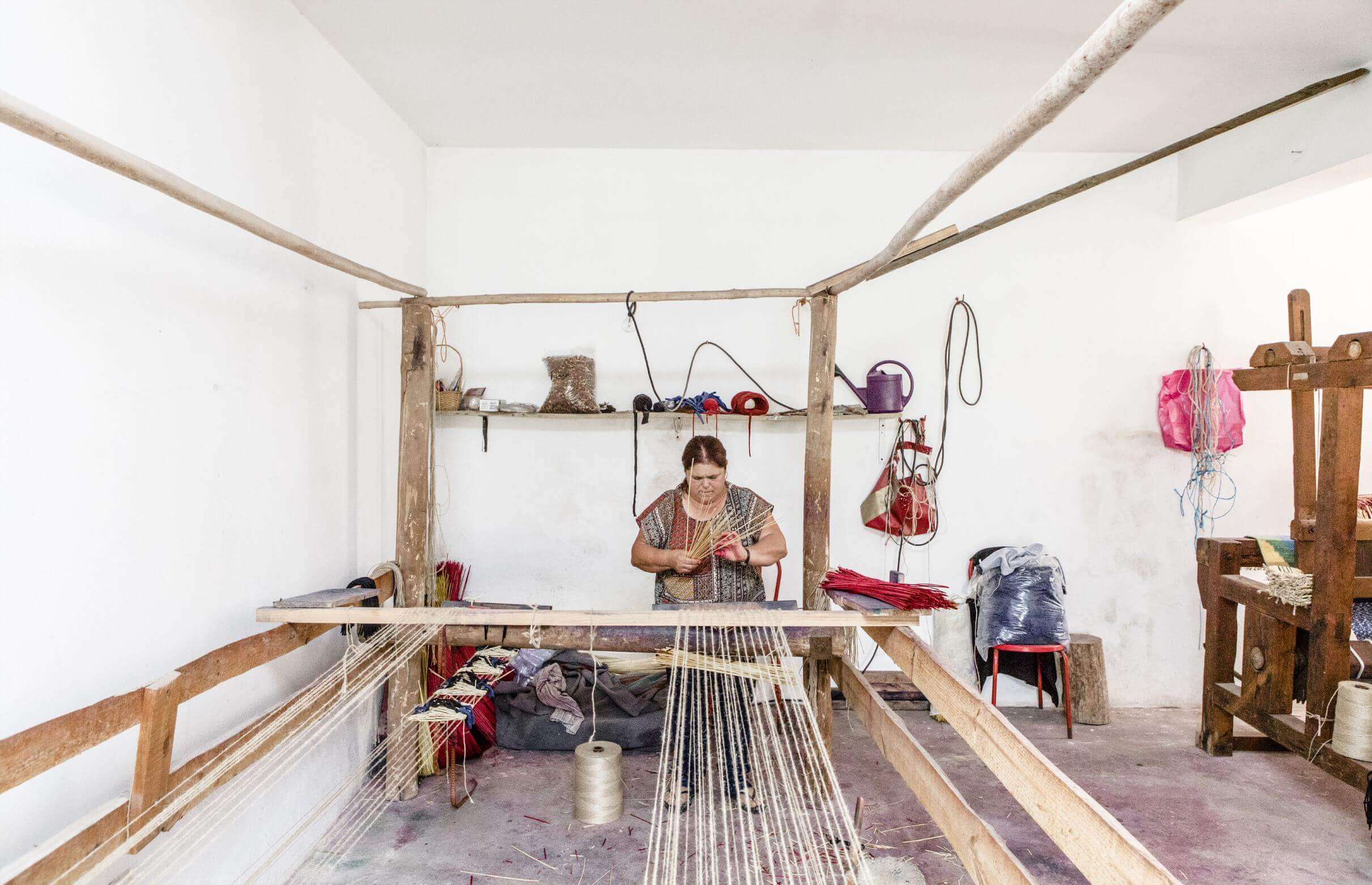 In these uncertain times, we want to say thank you to the artisans who are not only the backbone of so many design houses (think Couture), but who are now on our front lines producing masks for the world. As the global fashion industry has shifted its focus towards supporting the needs of healthcare workers and individuals in every community, we think it is important to remind ourselves that the fashion industry has always been supported by these unsung heroes.
In order to do so, we want to share the story on one brand and their heritage in artisanship…Heimat Atlantica. A modern brand for sure, founded in 2016 by Montserrat Álvarez, but also one who has embraced the old-school techniques that are such a part of fashion's history. The brand employs 'craftspeople' from the Atlantic coasts of Spain and Portugal who 'handweave' and hand-embroider their products.
The brand works with interesting artists such as the 'colareiras', shell-necklace makers who physically gather the shells on the beach that become hand-embroidered works of art. What could be more special than knowing something was created with passion and love?
Here is an amazing quote from their founder.
"From my point of view, fashion must have a social & cultural responsibility so this project was born with the aim to protect and valorize the craftsmanship from the Atlantic Coast, working in a direct and in the closest way with artisans in order to create real value for THEM".
This is an example of what giving back looks like and one that should be not only commended but celebrated.